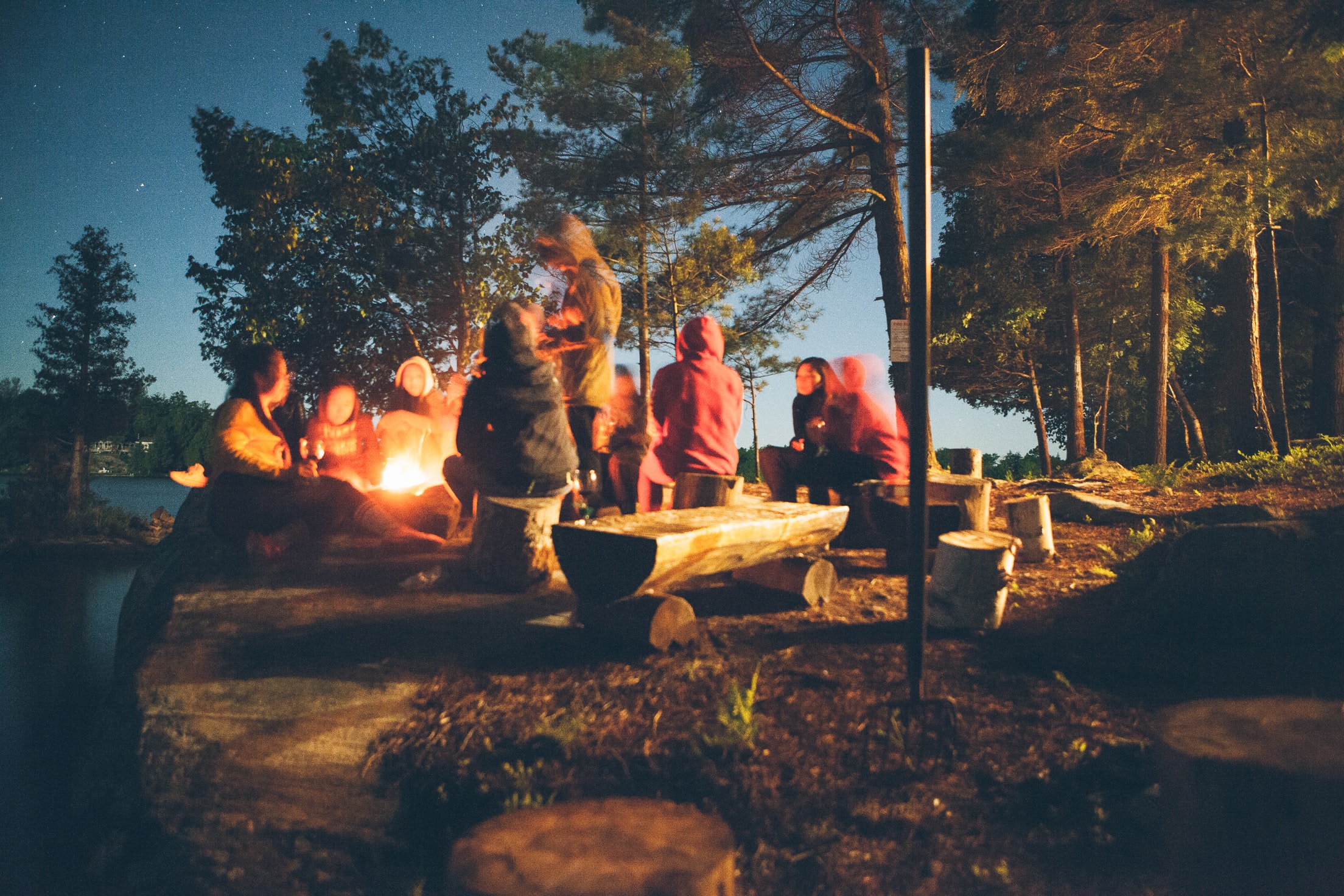 About this course
The Gilda's Toronto Family Camp offers members the chance to engage in a community of shared experiences while creating memories, connections and a legacy as a family.This overnight family camp experience will bring families together in a shared form and offer them the opportunity to build meaningful relationships that last outside of Gilda's Toronto.
When: Saturday, May 27 to Monday, May 29, 2023

Where: Camp Maple Leaf

Who: For children and youth under 18 years of age who have a family member with a cancer diagnosis or experienced a death due to cancer and their family members.

Important Information prior to registering:  Limited spaces are available, commitment is required to reserve your space 40 days in advance, and there is no cost to families to participate.
The camp is currently full we currently are accepting people for the waitlist. 
For more information or questions contact:
Family Coordinator, Tory Hagerman  email: tory.hagerman@gildasclubtoronto.org
To learn more please review the brochure below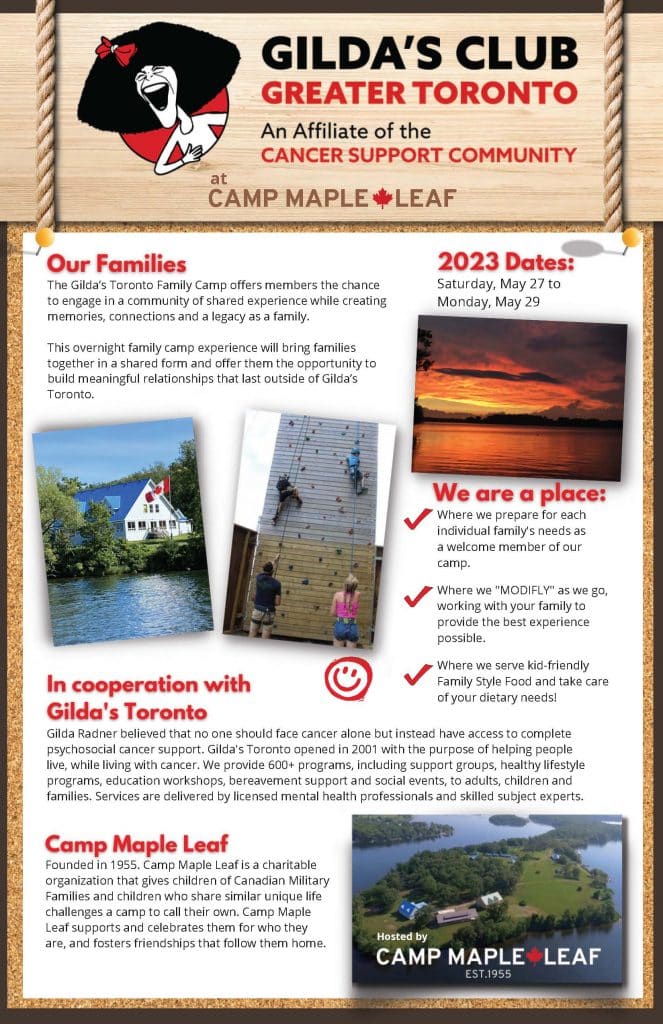 Print Brochure
Reviews
Lorem Ipsn gravida nibh vel velit auctor aliquet. Aenean sollicitudin, lorem quis bibendum auci elit consequat ipsutis sem nibh id elit. Duis sed odio sit amet nibh vulputate cursus a sit amet mauris. Morbi accumsan ipsum velit. Nam nec tellus a odio tincidunt auctor a ornare odio. Sed non mauris vitae erat consequat auctor eu in elit.
0
Rated 0 out of 0 Ratings