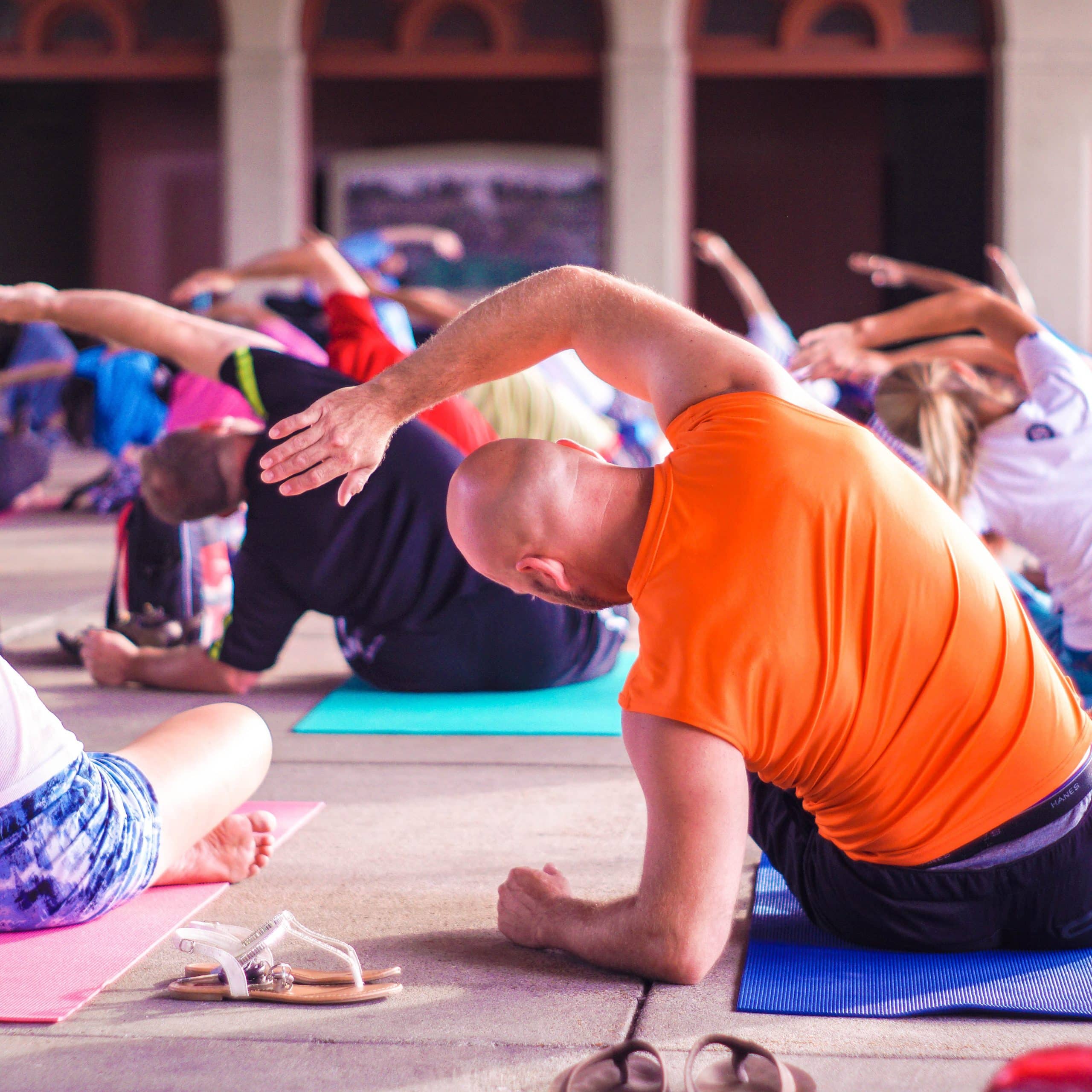 About this course
A mosaic of modalities is brought to you every week as this class incorporates elements of High-Intensity Interval Training (HIIT), yoga-inspired balance and stretch techniques, aerobics fun, and some much-needed love for your toes. All of this, paired with the facilitator's comedic and encouraging commentary will leave your body feeling toned and strengthened, and your mind feeling relaxed and energized.
The World Health Organization recommends at least 2 days a week of strengthening exercises and at least 150 minutes per week of moderate-intensity activity to support those living with cancer, as well as for cancer risk reduction. Join us once a week to get 60 minutes in!
This class is open to individuals living with cancer their caregivers. As well as individuals whose loved one has died from cancer.
How to prepare
This program is offered virtually.   Members can register through our weekly newsletter. 
Required Technology
Computer, phone or tablet with a camera
 Internet connection
 A private room without distraction
Waiting Room
We recommend joining the program five minutes early, where you will be directed to a waiting room. The host will add you to the program at the official start time. Once the program has started, the room will be locked 5 minutes after the scheduled start time to ensure security. No one will be allowed to enter after this time.
Reviews
Lorem Ipsn gravida nibh vel velit auctor aliquet. Aenean sollicitudin, lorem quis bibendum auci elit consequat ipsutis sem nibh id elit. Duis sed odio sit amet nibh vulputate cursus a sit amet mauris. Morbi accumsan ipsum velit. Nam nec tellus a odio tincidunt auctor a ornare odio. Sed non mauris vitae erat consequat auctor eu in elit.
0
Rated 0 out of 0 Ratings