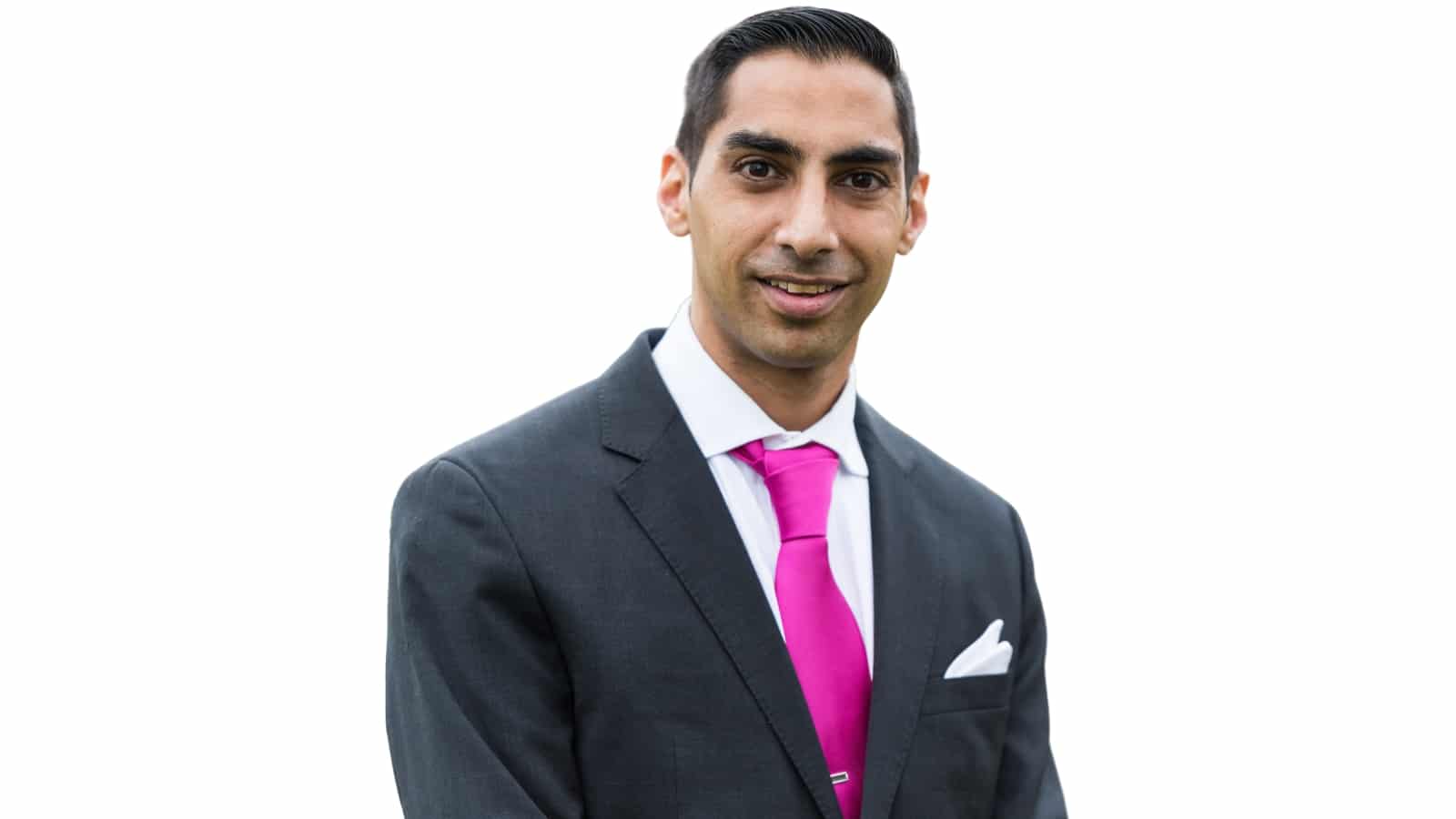 A golf tournament turned me into a cancer support ambassador

I never imagined ending a day of golf with a desire to join a fantastic organization that provides emotional, social and practical support to people with cancer-related stress and their families.
Gilda's Toronto strikes a personal chord: my aunt went through stage 4 cancer, fighting it for almost five years. To this day, I can't talk about her without crying. Our family sacrificed everything to take care of her. She had chemo every week. She said she didn't want to do it anymore; it wasn't worth it. She'd have one day of feeling better, then have another treatment. I wish we had known about Gilda's Toronto.
At dinner after the 2022 Gilda's Toronto golf tournament, I met a woman who talked about her cancer experience and how Gilda's Toronto dramatically improved her life. Her story truly moved me. I donated immediately and contacted the board to say I'd like to join them. I felt compelled to help.
Since becoming a board member, I've learned how mental health professionals support people with cancer at Gilda's Toronto. Family members can get help, too — A child as young as four can attend a support group with other kids who have a parent or close relative living with or have died of cancer. Yet Gilda's Toronto provides so much more than support groups. There are educational sessions that help manage stress, practical nutrition support and cancer-specific workshops. Some programs focus on physical well-being, like yoga, mindfulness meditation and Zumba, with modifications as needed. I could not believe that Gilda's Toronto provides more than 600 programs annually, including individual coaching and counselling.
I'm so excited to be on the board. I'm on the marketing committee and will be helping with the golf tournament again this year. I think there's lots of potential beyond the golf tournament. Gilda's Toronto is doing fantastic work with people affected by cancer, and I think we can reach out to even more people to help us once they learn about Gilda's Toronto.
I was fortunate to be in touch with Gilda's Toronto when the social media marketing class I teach at Schulich School of Business was looking for an organization to partner with to help create a strategy for them. I also worked with the Aga Khan Foundation in Afghanistan, setting up schools. I hope to bring some of my experience to Gilda's Toronto.
I know firsthand how cancer affects the whole family. Now I can see how one day on the golf course can build community and bring crucial mental health support to those living with cancer and those who care for them. Now I can ensure these services are available to families like mine when they need them the most.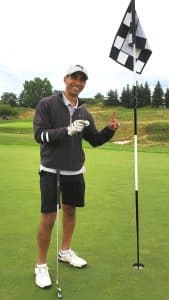 This year, I will be returning to the golf course. Join me on August 1, 2023, at Eagle's Nest Golf Club for the Annual Gilda's Toronto Golf Tournament presented by QFS. The tournament features lots of entertainment and prizes. Whether a novice or a pro, the scramble format allows you to play your best game. You may even get a hole-in-one like me!
But most of all, you will play knowing that you're helping people live while living with cancer by supporting the mental health of people with cancer and their families. Play today and help people along their way.
Thank you in advance for your support,
Aleem Visram
Gilda's Toronto Board Member &
President & Founder, Transform Financial
For more information and to register for the tournament, visit gildasclubtoronto.org/golf