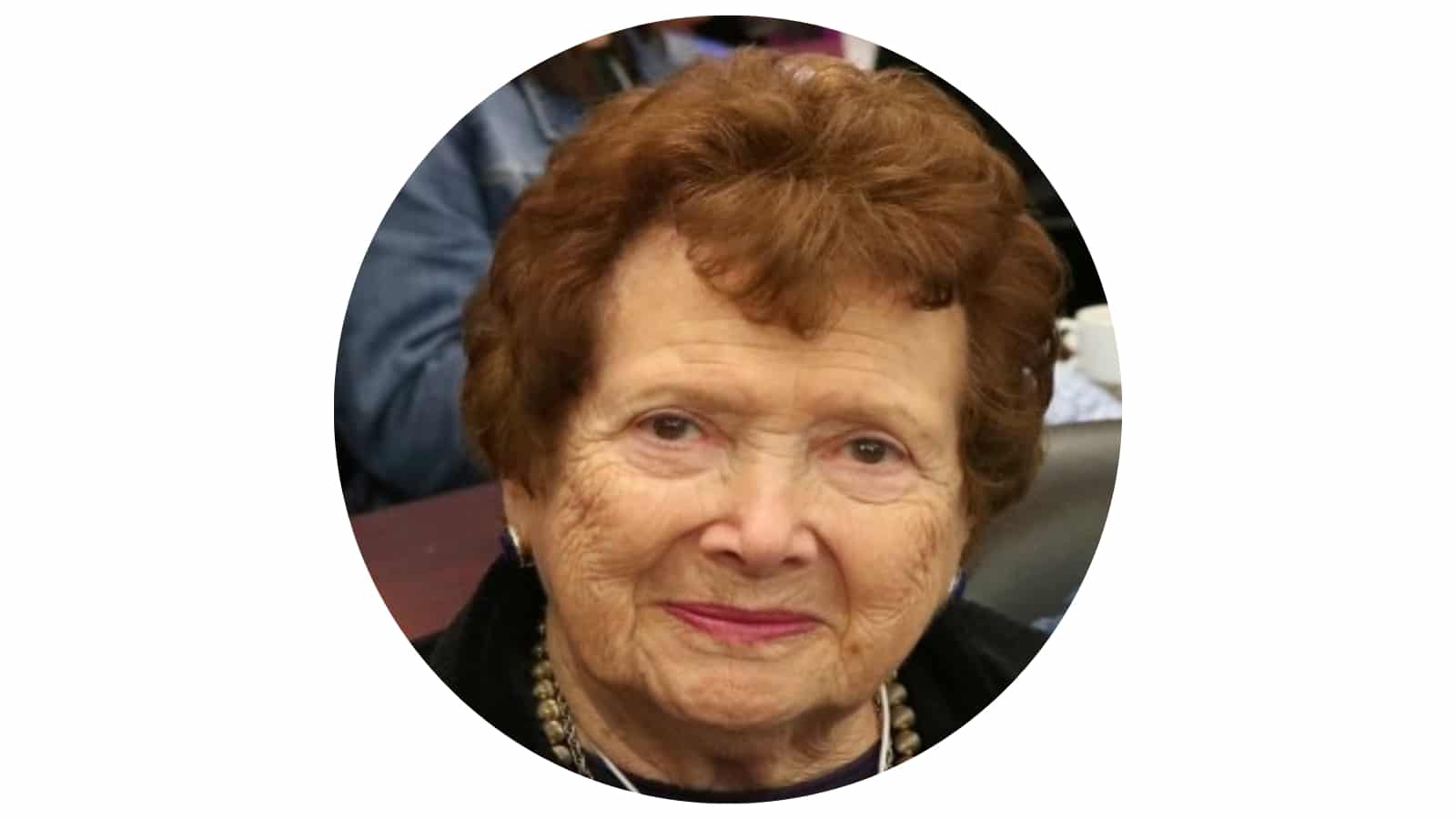 Celebrating 20 years with pioneering Therapeutic Touch practitioner Crystal Hawk
"Little did I know that I'd be using Therapeutic Touch on myself now that I have advanced cancer. It makes me feel better – I can deal with anxiety, reduce my stress and manage the pain."  –
Crystal Hawk
Crystal Hawk, MEd, RT, is a Gestalt psychotherapist/educator and Therapeutic Touch and Emotional Freedom Techniques practitioner. She has taught Therapeutic Touch for over 40 years, studying with its developers, the late Dolores Krieger and the late Dora Kunz. She co-founded the Therapeutic Touch Network of Ontario. Crystal was awarded an Honorary Life Membership in The Nurse Healers-Professional Associates International (USA) and is a Qualified Teacher of the American Therapeutic Touch organization. She has also received their first International Award for bringing Therapeutic Touch to Canada.
Crystal has taught various aspects of Therapeutic Touch and Imagery extensively across Canada, the USA, London (UK), Moscow (Russia), Tbilisi (Georgia) and Denpasar (Bali). She's appeared in "The Mystery of Mind," a CBC-TV science show hosted by David Suzuki, and on several national Canadian TV shows. For 21 years, Crystal and Mary Simpson co-produced an Annual Advanced Ontario Therapeutic Touch Retreat, allowing people to become recognized practitioners and teachers.
Crystal brought Therapeutic Touch to Canada in 1980 and to Gilda's Toronto over 20 years ago. She sat down to tell us about her journey with these unique techniques and how she came to practice them.
"Gilda's Toronto has given me so much support and helped me gain the courage to go through chemo, cope with the symptoms and prepare to return to work. Emotional Freedom Techniques and Therapeutic Touch are so crucial to my healing journey." – Gilda's Toronto Member

 
I was at a health conference in Mexico while on sabbatical from my work as a psychotherapist when I heard about a new healing technique called Therapeutic Touch. Two US pediatric nurses calling themselves "Krieger's Crazies" talked about using Therapeutic Touch with newborns in their hospitals.
Therapeutic touch includes touch with and without contact. Practitioners place their hands two to six inches above a person's body and move their hands rhythmically from head to toe in a symmetrical manner as the person's energy field is assessed, unruffled, repatterned and reassessed dynamically.
I bought Dr. Dolores Krieger's book and tried the various exercises with friends. That's how Therapeutic Touch began in Canada. Shortly after that, Dr. Krieger conducted a workshop in Toronto. Dolores and her partner Dora Kunz were based in upstate New York, so I signed up for a course without realizing it was for advanced practitioners! Until then, only nurses practiced Therapeutic Touch, and I was a beginner and not a nurse. Dr. Kreiger allowed me to stay, and I've continued to attend annually for 20 years.
In 1986 we organized the first Therapeutic Touch retreat in Ontario with Dora Kunz as our special guest. This first retreat had two objectives – to provide a similar experience in Ontario and to bring together practitioners who had studied with various teachers. In 1988 we became official in Toronto and formed the Therapeutic Touch Network of Ontario.
Many years ago, I saw an article in the Toronto Star about Gilda's Toronto and thought I could introduce Therapeutic Touch to people with cancer-related stress. I taught it for 20 years as a volunteer. I also taught Emotional Freedom Technique which uses the principles of acupuncture's energy system without needles. Tapping specific points on the face or body while focusing on a problem makes it possible to go from the stress response to the relaxation response, often in minutes.
"I came every week to Crystal Hawk's workshops. My cancer metastasized, and I was back in my preferred spot on the sofa every week for the next four to five years. I can't overstate how valuable those classes and camaraderie were to me. Crystal is one of the most important teachers I've ever been fortunate enough to meet. And Gilda's Toronto made it possible." – Gilda's Toronto Member
It later occurred to me that perhaps I could teach self-care through Therapeutic Touch. It wasn't being taught anywhere in the world. I worked with Alison Cooke to write Be Your Own Healer: Self-care with Therapeutic Touch. We created videos and posted them on YouTube to demonstrate how the technique works. Two of the videos feature Gilda's Toronto members. We've sold the book in Rwanda, Australia, the USA, Canada and other countries.
Extensive research studies have found that Therapeutic Touch reduces anxiety, regulates and supports immune function, alters pain perception, and encourages general healing. It has helped people to take control of their lives confidently. It also helps with the fear of recurrence.
There have been 52 peer-reviewed articles written about this therapy, some cancer-specific. Doctors tell me patients are calmer before surgery if they've practiced Therapeutic Touch. Many hospitals use it. At Toronto's Sick Kids Hospital, they keep copies of the consent form at the desk for parents to sign.
The sessions on Zoom have been very positively received. I send handouts to tell them which videos to watch. There is no set curriculum. People can learn three ways to give themselves treatments with Therapeutic Touch to reduce pain, improve sleep and eliminate tension. It's easy to understand and can be used on yourself to help mobilize your healing capabilities.
"Through your program, I learned what Therapeutic Touch is about and how to apply it to the person I am caring for and myself. I want to thank Crystal for imparting her knowledge and teaching us so very well." – Gilda's Toronto Member
Please visit TLHealingPathways.com for YouTube videos demonstrating Therapeutic Touch. You'll also find a link to order Be Your Own Healer: Self-care with Therapeutic Touch, based on the program previously taught at Gilda's Toronto and now being used worldwide.
Crystal Hawk "departed this earth" on May 2, 2023. She leaves behind a legacy of specialized therapeutic support, education and care. Crystal described Gilda's Toronto as "a place I felt privileged to be a part of. I looked forward to every Thursday to be with those exceptional members and to be able to add something positive to their life. I felt so at home each time I came to Gilda's Toronto." The staff of Gilda's Toronto joins the entire Gilda's Toronto community in thanking her for sharing her gifts with us. Our sincere condolences to her family and friends.
To learn more about this and other similar programs available at Gilda's Toronto, visit our Healthy Lifestyles section found in our programs listing under the Support Services menu of our website.